regular
Posts: 119
I forgot to keep taking pictures as the game progressed, totally forgot to get photos of the ACW skirmish game that came after. But here's a few photos and an AAR:
Lay of the land: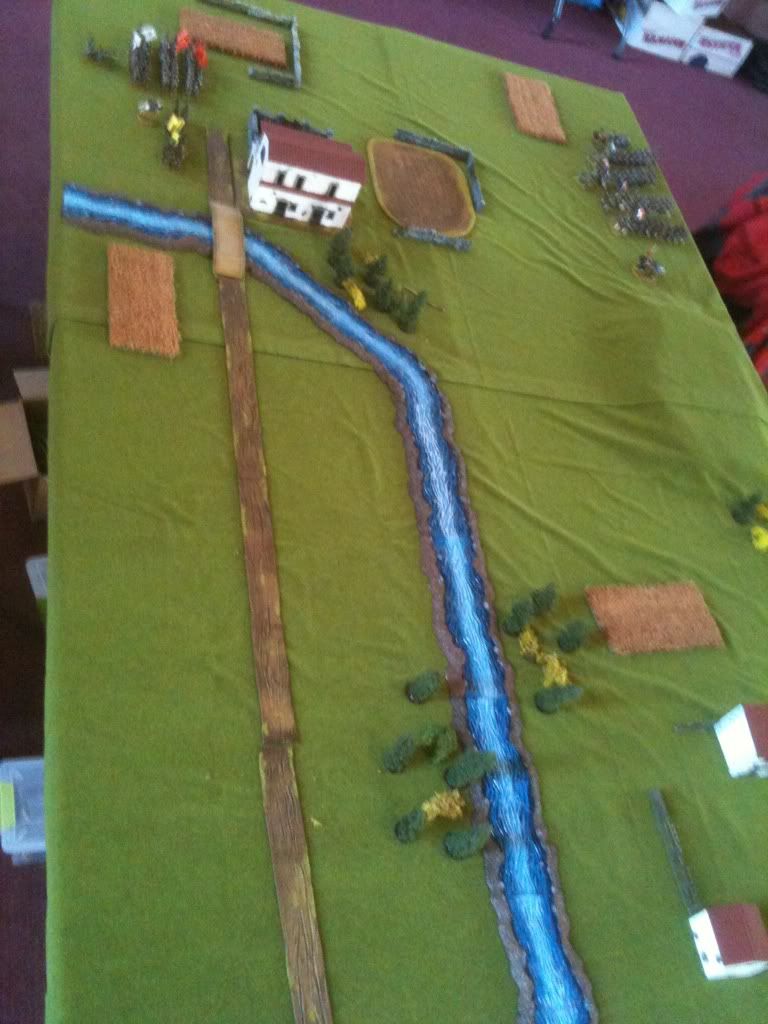 Dutch defences
British deployment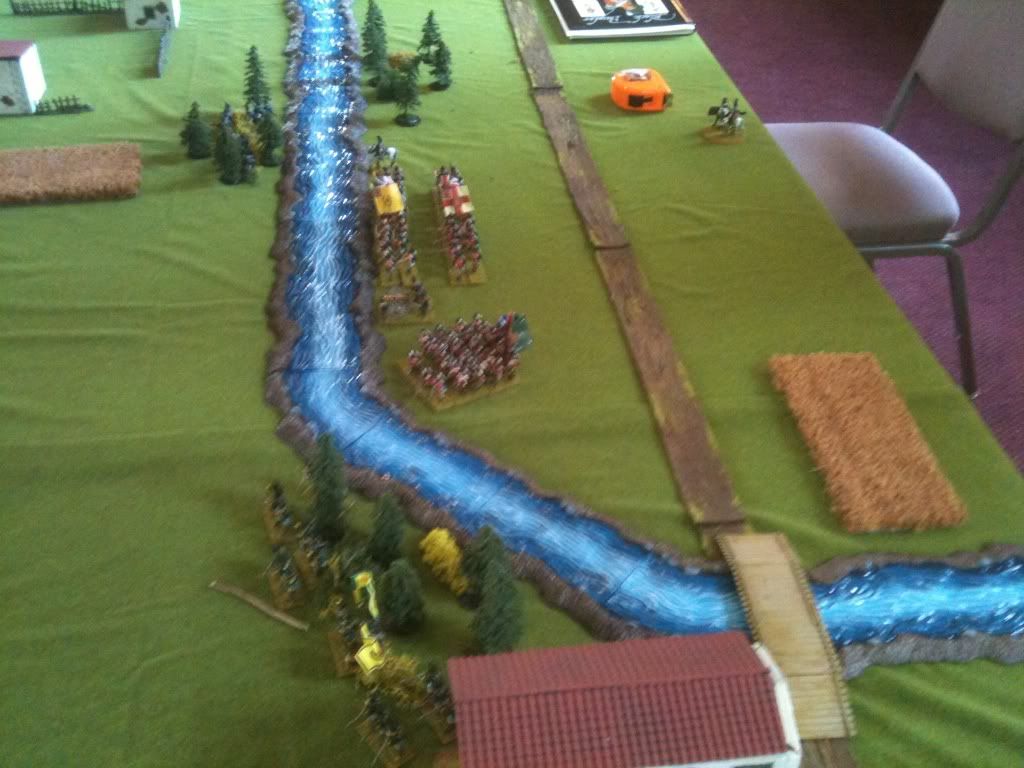 French avant garde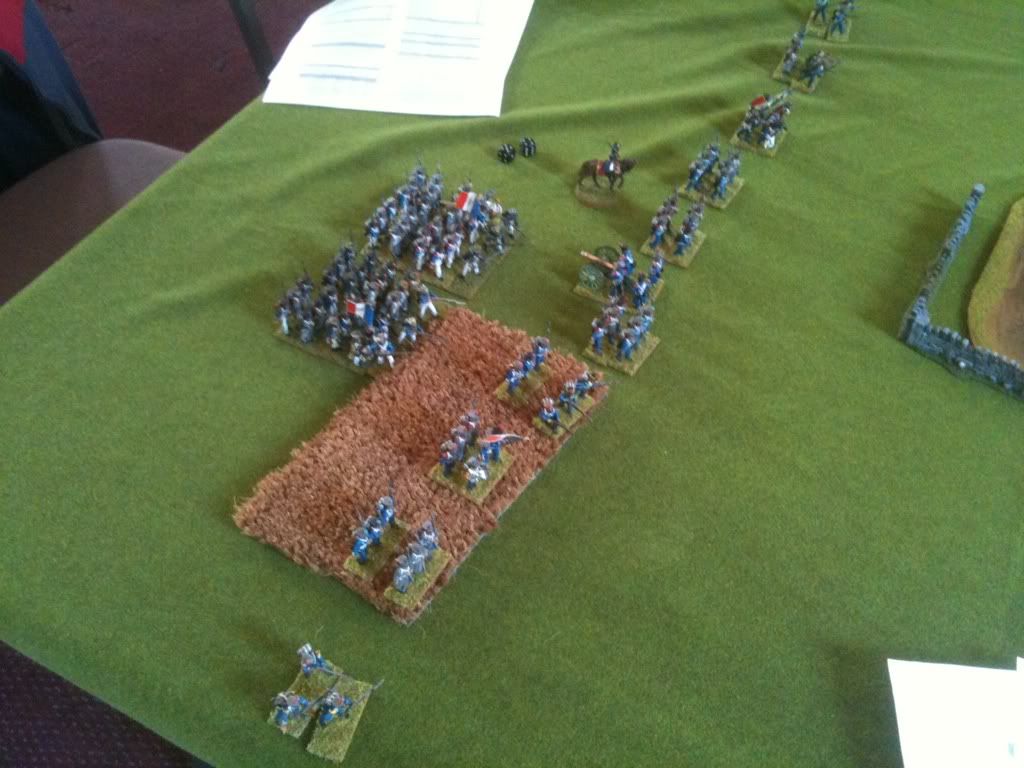 French 2nd brigade and cavalry arrive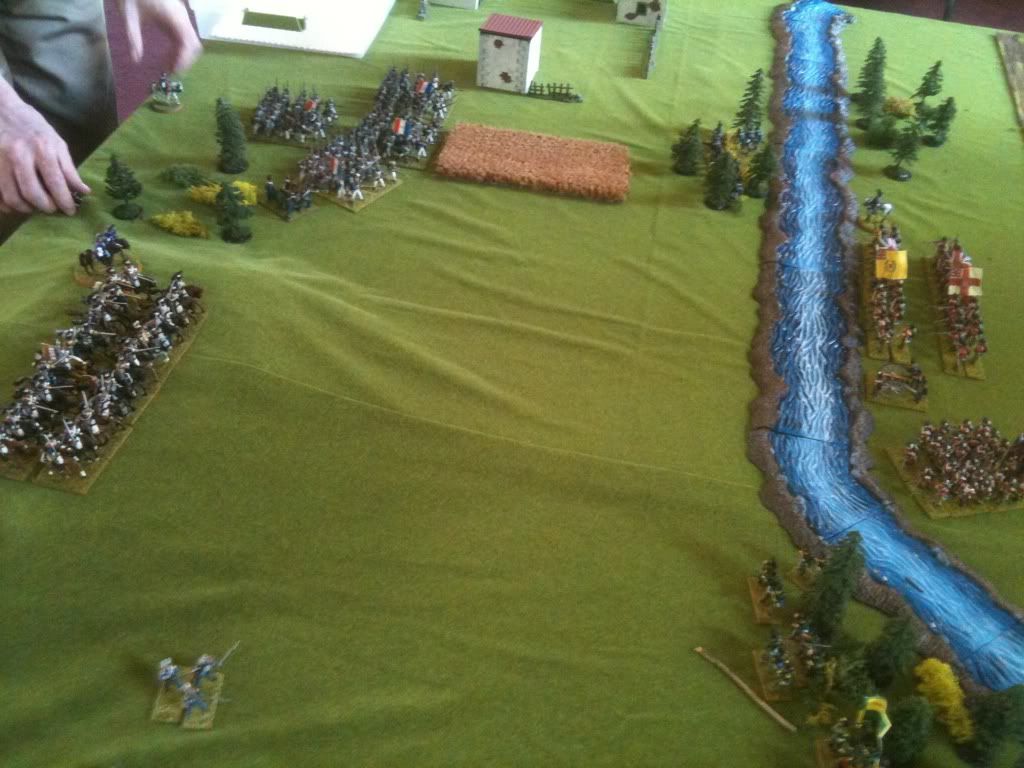 The French advance
Short recap: The Anglo-Dutch defend a walled farm from the French advance. The French must either take the farm, or locate a river ford and take the road leading to the farm.
After a sluggish start, the French avant-garde moves up to the farm and exchange fire with the Dutch, running off a couple of militia regiments. Meanwhile, the French 2nd brigade probes the British lines, taking fire from the rifle regiment. The cuirassiers split into 2 groups. One of the cuirassier regiments engages some plucky Dutch-Belgian light cavalry. The cuirassiers defeat them handily in a series of charges and seize a ford, but the Dutch-Belgians refuse to quit the field despite terrible losses. Meanwhile, the avant-garde isolates the farm, but lacks the strength to take it in an assault. The French 2nd brigade moves to support the attack on the farm. Ney takes personal command of the second regiment of cuirassiers, attempting to finish off the Dutch cavalry and take the road. The advance regiment of cuirassiers finally runs off the stubborn regiment of allied cavalry and stands perilously close to cutting the road, dooming the Anglo-Allied cause...
In a flurry of dice, the British manage to stymie Ney's relief attempt, and push the advance regiment of cuirassiers away from the road with a clatter of musketry. The Highlanders stage a surprise attack across the ford into the flank of the French 2nd brigade (my apologies to the French for insufficiently describing how the fords work).
Apart from some (justifiably) bent noses over the affair of the fords, everyone seemed to have a good time. Thanks to all for playing!